Parent Education Series 2018-19
To support our ongoing learning as parents and guides for our children, the Parent Ed team has put together a series of talks on topics that are highly meaningful and relevant for raising teenagers in today's society. As parents ourselves, we know that we all have full schedules, and have closely vetted all presenters to ensure that these talks are worth your time. We are currently finalizing all of the dates and will share shortly.
10/18/18: Screening of Angst documentary, followed by a panel discussion.
Date: 10/18/18
Time: 6:30pm – 8:30pm
Location: Leigh Cafetorium
SIGN UP HERE (FREE)
Students are encouraged to attend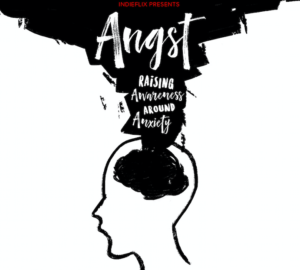 Angst is a 56-minute film that explores anxiety its causes, effects and what we can do about it.
Please join the Leigh Home and School Club in welcoming the executive producer, Karin Gornick, at an exclusive screening of the documentary Angst
The Angst project is an IndieFlix Original documentary designed to raise awareness around anxiety with an emphasis on youth and families. The film includes interviews with kids, teens, experts and parents. Our goal specifically is to help people identify and understand the symptoms of anxiety and encourage them to reach out for help. Angst will be screened in schools, communities and theaters around the world. The film and corresponding materials provide tools, resources and hope. AngstMovie.com
Angst: What People are Saying: https://vimeo.com/251237659
KARIN GORNICK
EXECUTIVE PRODUCER / PRODUCER
Karin Gornick is an Emmy-award winning producer who has been creating social impact projects and films for the past 25 years, including projects for CNN, Discovery Channel, IndieFlix and Common Sense Media. Several of her projects include Silent Angels, a film about Rett syndrome, Screenagers, a film about growing up in the digital age and now Angst, helping to understand and raise awareness around anxiety. Angst is the project Karin has been particularly passionate about as it was inspired in part by her own journey over the last year searching for help with her teenage son's anxiety disorder …and the discovery of her own anxiety in the process.
MESSAGE FROM DR. JOHN DUFFY
Clinical psychologist, best-selling author of "The Available Parent", parenting and relationship media expert
Angst is the most important, eye-opening documentary you will see this year. Through first-hand accounts and expert commentary, the film leads you with great care through the many facets of teen anxiety, a massive, misunderstood and rapidly growing cultural epidemic. The teenagers in the film describe their suffering with stunning openness, grace and courage. I found myself reacting on two fronts. As a clinician, I was relieved that the filmmakers were able to capture what so many of my young clients are suffering in these complicated days: the bullying, perfectionism, panic, obsession, and too often, hopelessness.
I was also surprised at the degree to which the film felt cathartic for me personally. I suffered significant anxiety as a teen, and felt myself moved by, and grateful for, every story. And thankfully, the film ends with the notes of hope we so desperately need. Whether you are a teenager, parent, educator or a mental health professional, you simply need to see this movie, and soon. And every school needs to screen this film. It's that important.
Date TBD: Teen Driving: What do you consider lethal? A talk for parents to attend with their teen driver.
by Impact Teen Drivers
Come learn about the importance of parents as the number one influencer of teen driving behavior, strategies for keeping your youth safe on the roads, current research and trends in teen driving, and how YOU can help stop the #1 killer of teens in American-reckless and distracted driving.