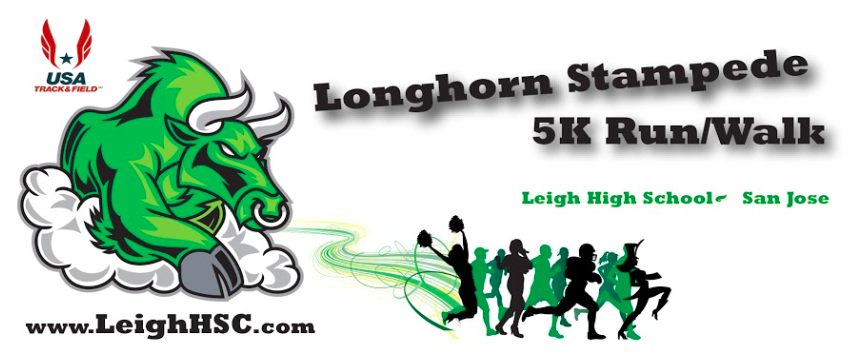 Volunteer
The Leigh Longhorn Stampede is on Sept 27th, 2020 and we need both adult and student volunteers to make this happen. We would appreciate any support you can give on the day of the event as we ensure everything runs smoothly. This will be a really fun morning as we come together to celebrate our community. We invite you to be a part of this event and we thank you for your support!
***Please note: This is a USA Track & Field sanctioned event and all volunteers are required to sign a waiver in order to participate.
Step 1: Sign up
There are many tasks available both before and during the event. All help is greatly appreciated!
*** SIGN UP SHEET COMING SOON ***
Step 2: Print & Sign waiver
Please print the waiver, sign, and bring with you to the VOLUNTEER CHECK-IN on the day of the event (outside the main school office). Once you turn in your waiver, you will receive your volunteer vest and any instructions you need. STUDENTS: You will need a parent to sign the volunteer waiver.
Click here to download and print waiver
Questions? Contact us at StampedeVolunteer@leighhsc.org
GO LONGHORNS!