Welcome to the 2023-24 school year!
Dear Leigh Families, we look forward to seeing you all on campus! The Leigh Home and School Club supports the entire student body at Leigh High School. Our focus is on the academic and social/emotional needs of all of our students. Our Annual Giving Drive is our primary fundraiser and we very much appreciate any support you can give. View a full list of programs we have funded in past years.
Our Home & School Club provides support and connection for our Leigh community. Reach out to us at any time if you need anything or have any questions. We will help directly if we can or help you figure out who best to talk to. Contact us any time at [email protected].
We look forward to partnering with you during this coming year!
---
Annual Giving Drive
We have reached our Annual Giving Drive goal of $30,000! Thank you so much to all of our parents for helping us reach this goal. We truly appreciate your generosity. Your donations will make an impact and ensure that we can support important programs for our students. It takes a Village… this is YOUR Village! Thank you for making a difference at Leigh!
It's not too late to donate! Please consider donating now and helping us fund even more programs!
There is also an exciting opportunity that could help us reach even greater heights – company matching. If you or your spouse works for a company that offers a matching gift program, your contribution to Leigh High School could have double the impact! Many companies generously match donations made by their employees, effectively doubling the value of your gift.
Check out our Double the Donation Online Tool where you can quickly and easily see if your employer will match your donation. You will also be able to sign in to your company's online form and submit your request electronically, or you can directly access the paper form you need to complete and submit.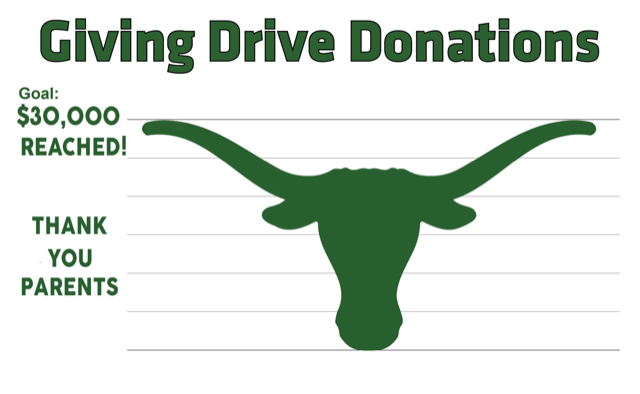 Thank you for making a difference at Leigh!
---
Leigh High School Home and School Club is an all volunteer 501(c)(3) non-profit organization.
Our tax ID # is 77-0199809.