Leigh HSC Speaker Series
We are excited to announce a series of presentations that we hope will provide an opportunity for parents to learn more about our school. We invite you to join us! These presentations will be set up as Zoom webinars: presenters will be seen on screen but attendees will not. Attendees will be able to ask questions via a chat box and will also be able to unmute themselves and speak/interact if they wish.
These webinars will be recorded. Links to recorded sessions will be included below.
---
How Schools Are Funded
May 20th, 2020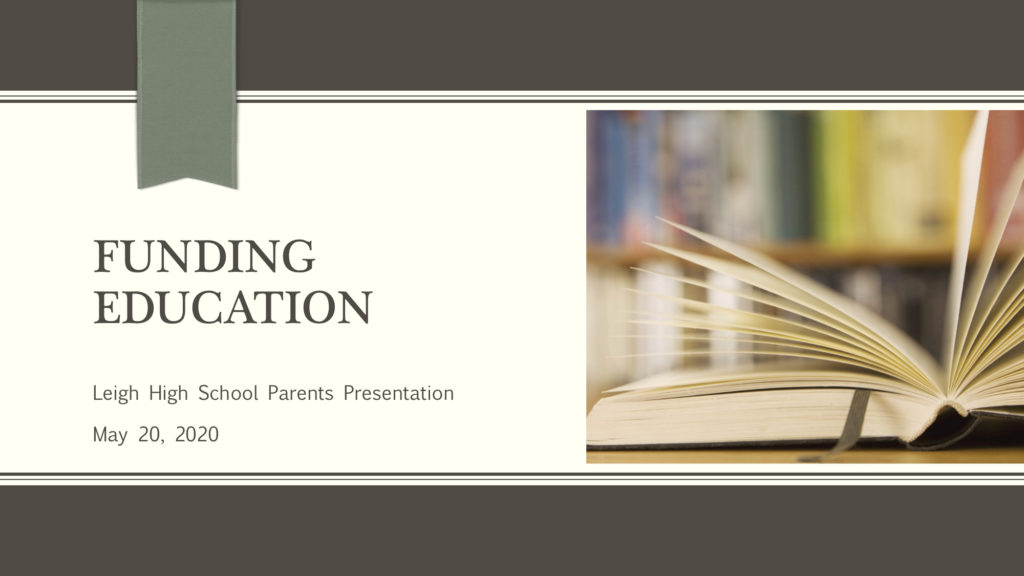 Thank you to everyone who joined us to learn about how schools are funded and, specifically, how Leigh is funded. Nancy Pfeiffer, CUHSD Assistant Superintendent of Business Services, presented on topics including:
Where do California's Public School Funds Come From
Prop 13 and how it impacts school funding
Local Control Funding Formula
Where do CUHSD/Leigh funds come from
How is CUHSD/Leigh money spent
The financial impact of COVID-19 on the CUHSD/Leigh budget
Parent Advocacy
PARTICIPATE in CUHSD surveys.
CONTACT our state and federal legislators. Email our legislators here with one click.
SHARE your comments with the District by sending an email addressed to all Board members and Dr. Bravo:
Robert Bravo: rbravo@cuhsd.org
Kalen Gallagher: kgallagher@cuhsd.org
Stacey Brown: staceybrown@cuhsd.org
Robert Varich: rvarich@cuhsd.org
Kristiina Arrasmith: karrasmith@cuhsd.org
Linda Goytia: lgoytia@cuhsd.org
---
Booster Clubs at Leigh and what they do
May 26th, 2020
Thank you to everyone who joined us to learn about the different parent organizations at Leigh. Representatives from each organization will share the work they do to support our school:
Home & School Club
PAPA (Performing Arts Parent Association)
Sports Boosters
Spirit Boosters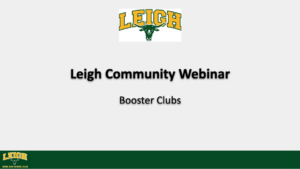 Follow Up
VIEW recording of the webinar here (Password: e6wTRiZpxL)
VIEW presentation slide deck here
QUESTIONS on webinar? Email Aine O'Donovan at president@leighhsc.org
---
The CUHSD Education Foundation and its impact on Leigh
Monday, June 1st, 4-5pm
Established as a 501(c)3 in May 2018, the Campbell Union High School District Ed Foundation's goal is to expand the resources and opportunities available to students at Leigh and the other schools in our district. Join us to learn more about this organization and how it supports our students and teachers at Leigh. Education Foundation website: https://www.cuhsdef.org/
---