Leigh High School, San Jose
Grad Night 2020
**COVID19 UPDATE**
Due to COVID-19, Grad Night will not be held on June 3rd. We hope to plan a Grad Night event later in the summer if restrictions are lifted enough to allow it. If Grad Night is canceled, we will issue refunds to all students. If you would like a refund now, please complete this form.
---
LEIGH GRAD YARD SIGNS – $15
Purchase a custom lawn sign for your favorite Leigh graduate
Leigh High School, San Jose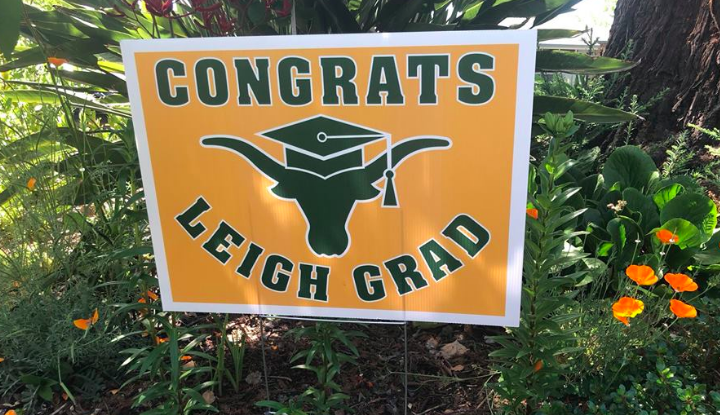 ---
LEIGH GRAD NIGHT TICKETS
Wednesday
June 3, 2020
9:00pm-3:00am
SANTA CRUZ
BEACH BOARDWALK

Unlimited Rides in Double Shot
Unlimited Soft Drinks
Double Shot Plaza
Miniature Golf
Karaoke
Face Painter
Free Play Arcades
Midnight Pizza Feed
Disc Jockey Dance Party
Laser Tag
Airbrush Tattoos
Caricaturist
$20 in Boardwalk Food bucks
---
This is a safe, sober event exclusively for the entire class of 2020. It will be the Ultimate Grad Party!
Students must take the bus. We are planning on boarding the buses at Leigh at about 9:00 pm and arriving back at 3:00 am.
A PHOTO ID WILL BE REQUIRED AT THE ENTRANCE