LONGHORN STAMPEDE VOLUNTEER
The Leigh Longhorn Stampede is on May 20, 2023 and we need parent and student volunteers to make this happen (many, many volunteers!) This will be a really fun morning as we come together to celebrate our community. We invite you to be a part of this and we thank you for your support!
We need help with planning this event
Whatever your skill set, we will find a task for you! We especially need volunteers to help with distributing flyers to local stores, coffee shops, community centers etc. We also need help with outreach (contacting local running clubs, youth sports teams, gyms etc). If you are a runner, please help us with logistics for the race. If you are not a runner but love to volunteer, please help us with all the back end tasks! Thank you!
We need help on the day of the event
We have many volunteer opportunities available including set-up, clean-up, t-shirt pick-up, course marshall, photographer, helping at the water-station, handing out medals, and more. This is a great way to be involved. Share with alumni and incoming families as well!
All students will receive community service hours.
Questions: contact [email protected]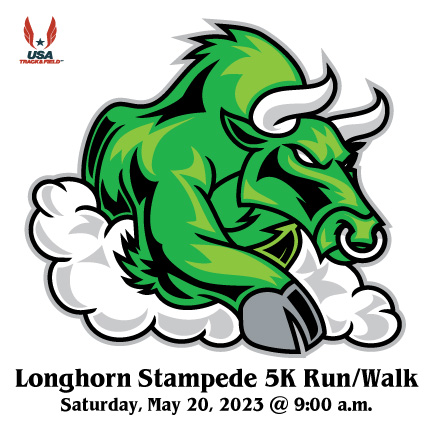 ---
SPONSORS
The Longhorn Stampede would not be possible without the generous support of our sponsors. All proceeds from the Stampede directly benefit all of the students at Leigh High School.
Questions? email: [email protected]