Contributors: Tammi Hall, Nina Hokeness, Stacey Strachman (Leigh Parents)
There may be moments in your life when things feel overwhelming. Listed below are some great resources to use to help reduce feelings of anxiety or stress. Some are videos or apps that you can access from a smartphone or computer; others are articles that offer different strategies.
Here's a live webcam from the Monterey Bay Aquarium and California Academy of Sciences, to get you relaxed and started before reviewing all of the information below:
Meditation
Below, are website resources that offer different ways to handle anxiety and stress:
Links to articles
Home-based Exercise Programs
Epsom Salt Baths
Epsom salts are comprised of magnesium (a muscle relaxer and osmotic laxative) and sulphate (a form of sulphur and key detoxifier.) Try taking 20-minute Epsom salt bath (with 2 cups+ of salt) 3 times per week in warm to hot water to reduce stress and body aches, and boost detoxification. Recommend Epsom salts: Ancient Minerals Magnesium Bath Flakes or SaltWorks Ultra Epsom Fine Grain (bulk sizes available).
Learn skills and strategies to manage stress using the HAERT™️ Program
HAERT stands for Happiness, Awareness and Emotional Resilience Training. This program consists of short videos, each just 5-15mins long. The program offers practical tips and ideas on how to manage your emotions, develop relationship skills, make responsible decisions and develop effective life skills. Our school has secured free access to the program so a login or password is not required. Click on the image below to access the videos: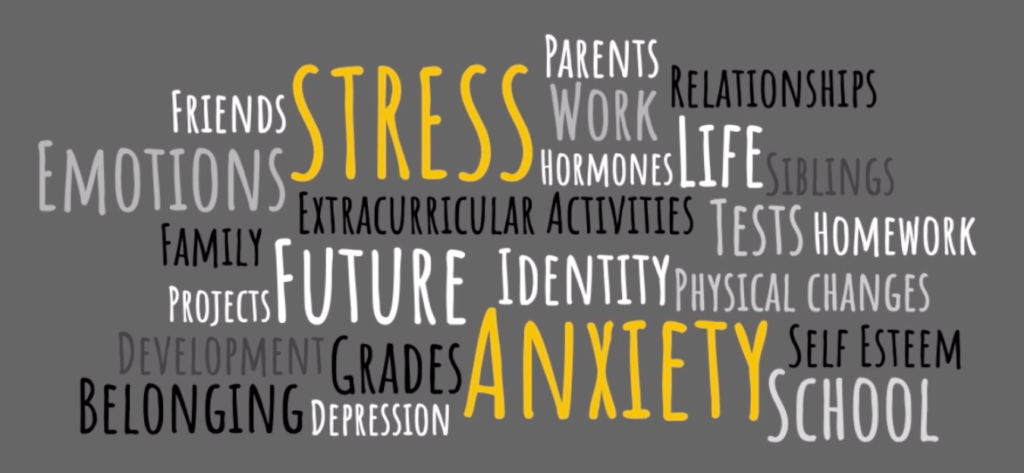 COVID-19 Teen TOOLBOX Free Resources
Free resources from Gina Biegl, a local therapist, can be found here and include:
Blogs
Podcasts
Self-Care Coloring Pages
Take in the Good Downloads
Free Audio Mindfulness Practices
Videos
Trainings
New Daily Take 5 Positive Coping Skills